You are here:
> Specialist Toughened Glass
Specialist Toughened Glass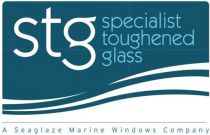 Cutting edge technology will provide customers with a reliable high quality glazing service
The UK's leading marine window and door manufacturer, Seaglaze are currently setting up an in-house glass toughening plant; they have invested in innovative machinery to provide customers with a high quality and complex glazing product and to tight deadlines. This will enable customers to reduce potential vessel downtime because the manufacturing process does not rely on an often unreliable supply chain. Seaglaze will start double glazing and digitally printing on their premises in Norwich from July 2014 to manage increasing requirements. The manufacturer has taken on 5000 sq ft of new premises next door to their existing purpose built factory. New machinery is currently being installed.
Managing Director, Alastair Clayton explained that; "this expansion is the culmination of many years of planning in line with our aim of becoming the pre-eminent British owned supplier of marine closures. The industry has evolved significantly over the past 4 years with lead times, quality and pricing all shifting; with this investment Seaglaze will meet these future requirements."
Seaglaze have identified an industry need for superior, reliable and complex quality glazing both in the leisure and commercial market. They have invested heavily, alongside the Grow Offshore Grant, in a state-of- the art digital printer which will enable anything to be printed onto glass or acrylic and in any colour. With this cutting-edge technology, Seaglaze will be able to support the industry with a smooth service and reduced lead-times whilst supporting a UK supply chain.